Guidebook: Joshua Tree Essentials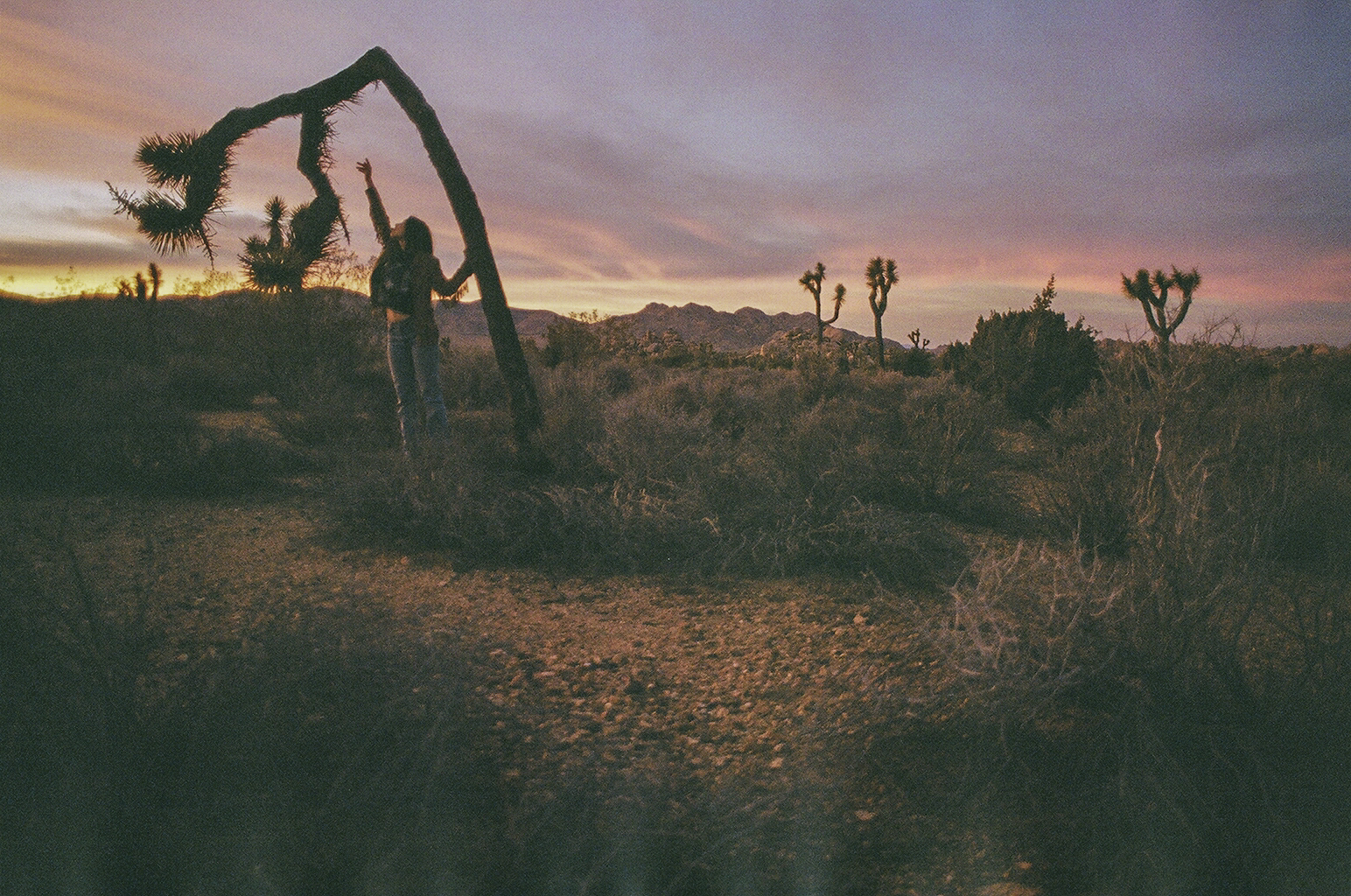 "I'm basically a J Tree local..."
-Any climber from Southern California
Well, thanks for dropping by anyways. We hope to somehow add to your already extensive knowledge of this high desert oasis of billion year-old granite and taller-than-usual yucca trees.
FIRST OFF:
Get out of your car. Don't be one of those kooks that does a lap around the park only to get out at the sight-seeing pull offs and roadside boulders; this park is massive! Even for more adventurous folk it's easy to be fooled by the accessibility of the park. You'd be surprised just how much there is if you branch out beyond the roadside and campground attractions.
CAMPING TIPS:
Obviously you'd like a place to park your van, truck, or tent in one place for your whole trip. Campgrounds are your first consideration.
Best campgrounds for climbing purposes:
Hidden Valley Campground
Ryan Campground
These sites have a ton of climbing in and around them. Hidden Valley has the densest concentration, but Ryan still has plenty. All you have to do is walk up to obvious formations and look for climbers and chalk. You can spend days climbing in just Hidden Valley and Ryan if you so choose.
ARRIVAL: Get there early, and don't expect much on the weekends. You might get lucky, but it gets crowded. Friday morning will be your best bet if you can swing it. With a 9-5 it's hard to make it to Hidden Valley in time before all the LA hipsters beat you there.

RATES: Please pay the nightly rate. Don't skimp out. They take good care of this park so we should give something back in return.

ALTERNATIVE CAMPING: If you have an off-road vehicle, a van, or if you don't care about the underbelly of your city car, there are more remote camping options. There are a multitude of dirt roads that cut throughout the park and often times end in backcountry parking lots, where backpackers leave their cars for a night or two while they are on an overnight trip. You are not technically allowed to sleep in your car or tent within sight of the road, so be respectful of the land around you and don't leave any trash if you do end up out here because of all the paid sites being full. And no fires... c'mon.
Hiking Tips:
Daytime hikes - The Wonderland of Rocks (34.0280156, -116.1386855) - Stubbe Springs Loop Trail - Juniper Flats (33.976686, -116.165279)
Sunset hike - Ryan Mountain (From Ryan Campground)
Nighttime scramble - The Chasm (You have to find it yourself)
TICK LIST
5.4 - V10
By Will Levandowski
Anyone can use Mountain Project to find the most 'classic' climbs in Joshua Tree National Park. With 6000+ routes/problems in the park to consider, it becomes difficult to make a definitive list of the best lines; this depends largely on the style and preference of the climber. Below is a list of lesser-known boulder problems and routes that I have come across with creative movement and superior quality.
-Will Lev.
BOULDER PROBLEMS
V1 : The Blob/Hensel Boulder - Many variations
V2 : Slick Willie
V3 : Miledi
V4 : The Embryo
V5 : Master Cylinder
V6 : Pinched Loaf
V7 : Igneous Ambiance
V8 : Dreaming of the Master
V9 : Bittersweet
V10 : Tidal Wave

ROPED ROUTES
5.4 : False Layback
5.5 : Right On
5.6 : (Too hard when you're drunk, too easy when you're sober)
5.7 : Walk on the wild side
5.8 : The Flake
5.9 : Lesbian Lust
5.10 : Sidewinder
5.11 : Spiderline
5.12 : Sole Fusion
final word
• Wave at the hipster photographers from LA with their dopey desert hats as you cruise by them •
• Scratch your way up some sloping, crumbling J Tree slabs and report back to the ground crew how solid you felt •
• Tell all your gym climber friends that Josh is a choss pile beyond all belief so that it doesn't get any more crowded than it already is •